Dave the Bear was born in 2003 at Harrods of London, and his first stop on his travels was to the Hollycombe Working Steam Museum on the 21st April 2013, he then set of on an adventure much further afield, thanks to member's of the MGF Register, helping to raising money for the MGF Registers 2013 Charity 'Macmillan Cancer Support'.
it was decided that he would retire at MG90, his final mission was to raise funds for the MGF Register's Charity for 2014 'AgeUk'.
What better way for 'Dave' to find a caring retirement home then to have an auction on the Saturday evening.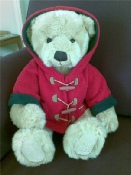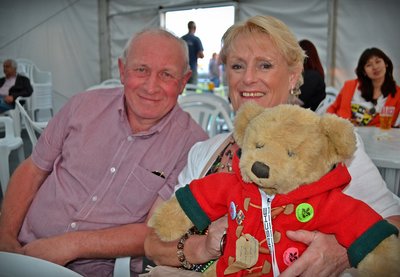 In case 'Dave' wants to go on holiday with John & Carole in his retirement he remembered to take his passport to MG90.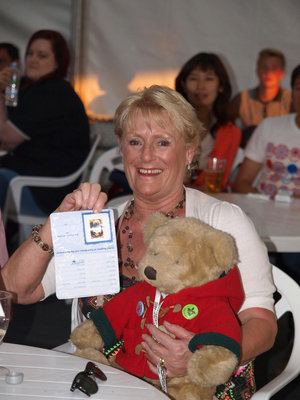 Wishing you a long & Happy Retirement 'Dave'